Return to work: what options do employers have?
Even if the pandemic is not yet behind us, companies have no choice but to prepare for a gradual return to work. For a second time.
Unsurprisingly, many have taken a liking to the telecommuting lifestyle and are not too keen on the idea of returning to a shared office space on a full-time basis.
For many companies, a hybrid model, which allows employees to choose between telework and face-to-face options, will be the chosen solution.
Many companies will take it a step further and choose the innovative, increasingly popular flex office model.
From Telework to Flex Office
The flex office is a work setup that aims to offer a common space to its employees, in other words, not assigned seating. It is an increasingly popular concept, especially among start-ups.
It is an approach that requires a spirit of trust between superiors and employees, but which greatly encourages autonomy, self-organization, creativity and the sharing of ideas.
Planning a return to the flex office mode may require more coordination at the beginning, but companies are sure to find many advantages. Such as a reduction in expenses, for example.
How to implement the flex office concept in your company?
If you think that implementing the flex office mode in your company is complicated, think again!
It's just a matter of listening to your employees and being well organized.
Of course, the flex office requires you to redesign your office layout to create different work areas, but once you have it set up properly, the management and logistics can be done with ease.
What you need to create a flex office environment:
A good WIFI network
A reservation system for premises and equipment
Closed areas for individual work
Sections for teamwork
Space to take phone calls
Meeting rooms
Common rest areas
Of course, each design must be in line with the company's image and vision.
It is important not to forget to involve employees in such a process. You need to know what they think and try to get their recommendation as much as possible.
They will surely have good ideas to give you.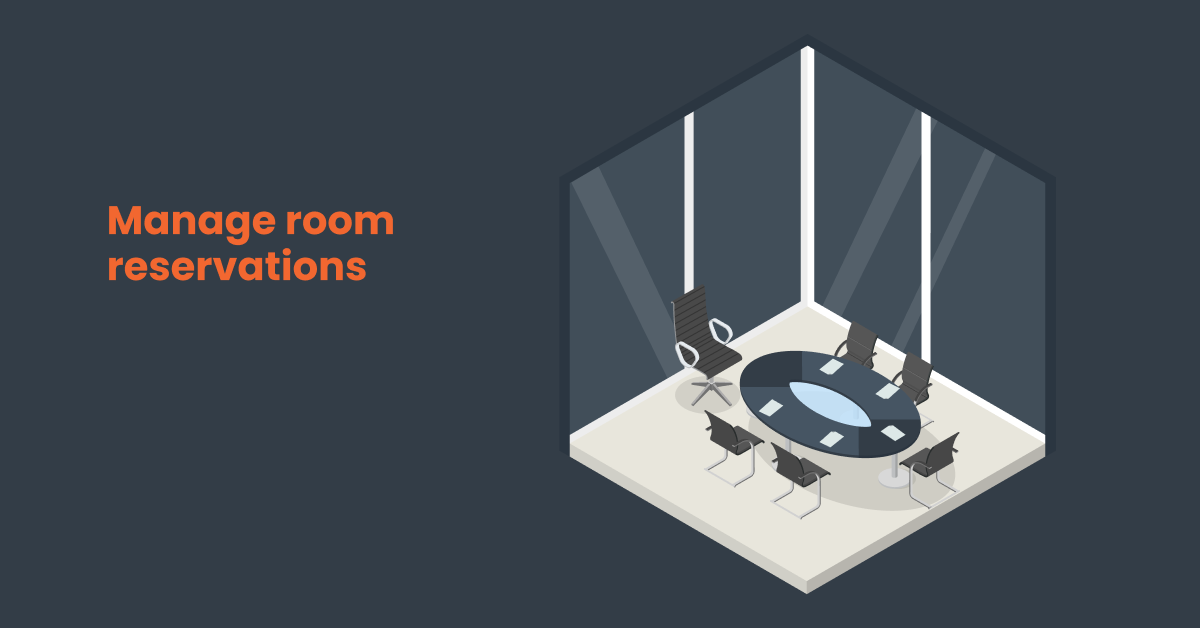 Hector to manage bookings
With the reservation module available in Hector inventory management software, you can easily manage all the workspaces in your company.
Several computer and audio-visual technology departments use Hector's services to manage the relationship between students and staff.
As Hector is a software that allows you to manage your inventory, you will also be able to keep track of all your assets.
For example, if an employee leaves the office with a computer, you will be able to tell quickly when that person will put the computer back.
With our software, you will be able to manage workspace reservations to foster productivity and creation in an innovative environment.
You will also be able to track your items to implement a robust action plan in case of a health crisis.
Choose Hector today!